INTERVIEWS

Harry Moser



President, Reshoring Institute


Why Reshoring Might Be Right for Your Company

Gary Shilling
Award-Winning Economist
Economic Impact of the Coronavirus

John Janson


Director of Supply Chain
Impact of the Coronavirus on Shippers and Advice for Scenario Planning

David Simchi-Levi


Professor of Engineering Systems at MIT
Priorities for the Post-Crisis Supply Chain

Rob Estes
CEO of Estes Express
How to Work with Carriers During the COVID-19 Crisis

Dave Yeager
CEO of HubGroup
Logistics Market Conditions in the Time of COVID-19

Darren Hawkins
CEO of YRC Worldwide
Coronavirus Conncerns for Carriers
Derek Leathers
CEO of Werner Enterprises
Trends to Watch in the Freight Marketplace
MAPPING THE IMPACT
The CDC and others are making daily updates to a map of the confirmed cases of COVID-19 throughout the world. View their map here.
Another map created by the New York Times shows the number of cases in each country along with their travel recommendations.
One of the best sources is the map created by John Hopkins which lets you select different areas of the world to see the impact.
ARTICLES & RESOURCES FOR SHIPPERS
Transport Topics
Trucking Industry Experts Optimistic About 2021, Once COVID Is Over

Journal of Commerce
Shippers facing 'different game' in 2021 as freight costs rise

Journal of Commerce
Vaccine demand to stress but not soak up capacity, say transport executives


Freightwaves
Warehouses must brace for COVID-19 vaccine distribution


Freightwaves
Mounting evidence that container spike could last into 2021


Transport Topics
E-Commerce Spike Likely to Outlast COVID-19 Pandemic, Experts Say

McKinsey
Charting the path to the new normal


McKinsey
US freight after COVID-19: A bumpy road to he next normal

DAT
Market updates in response to COVID-19


MIT Sloan Management Review
COVID-19 Resources

Transport Topics
Trucking Rises to Meet Unprecedented Challenges During COVID-19 Pandemic

Modern Materials Handling
The post-pandemic distribution center
Thompson Hine
Risk Mitigation in Supply Chain Contracts: Termination, Credit and Insurance Terms


Harvard Business Review
Coronavirus Is a Wake-Up Call for Supply Chain Management

COVID-19 Projections
View the estimates for different statistics by state >


ADDITIONAL RESOURCES TO HELP YOU MANAGE TRANSPORTATION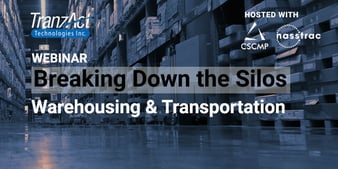 Breaking Down the Silos: Warehousing & Transportation
When it comes to the warehouse, the processes in place can make or break your transportation strategy. Tune into this webinar to learn tips for working well with your warehouses.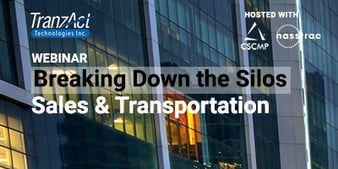 Breaking Down the Silos: Sales & Transportation
The agreements that a sales department makes with customers about how freight will be handled can have a big impact on the efficiencies of a transportation department. For many companies, these agreements are based on status quo rather than optimizing costs.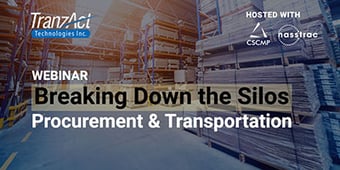 Breaking Down the Silos: Procurement & Transportation
When procurement departments make decisions on what to buy they typically have a checklist of priorities. Do you know if the items on their list align with the priorities of logistics and transportation? Transparency is needed to know how decisions in one department impact another.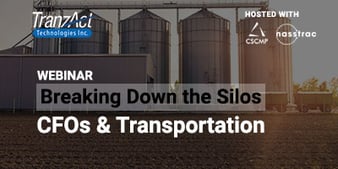 Breaking Down the Silos: CFOs & Transportation
One challenge that many companies still face is getting out of silos and sharing the same goals. This webinar addresses the tensions between the transportation department and CFOs in particular. Listen to the webinar to hear insights on how others have moved their company towards a unified orientation.