Mike Regan
Chief of Relationship Development
Mr. Regan is extremely well known and active within the logistics industry. He serves on the boards of numerous industry groups such as the American Society of Transportation & Logistics, where he is a Distinguished Logistics Professional (DLP), National Industrial Transportation League (NITL), National Shippers Strategic Transportation Council (NASSTRAC), where he is the Chairman of the Advocacy Committee, and the Transportation Intermediaries Association, where he served as Chairman of the TIA Foundation. He is also very active in several key industry organizations, such as the Council of Supply Chain Management Professionals (CSCMP).
Mr. Regan also participates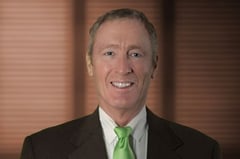 in numerous professional organizations. He graduated from YPO where he was Chairman of the Chicago Chapter and served on the International Board of Directors. Currently, he is a member of WPO, CEO, and is a founding member of L3.
Numerous industry honors have been awarded to Mr. Regan: In 1995, he was inducted into the Chicago Area Entrepreneurial Hall of Fame and recognized as a Finalist in the Ernst & Young's Entrepreneur of The Year Contest; in 2002 he was named Delta Nu Alpha's Transportation Professional of the Year; in 2003, Mr. Regan was named one of the 100 Irish American Executives in Irish America Magazine's "Business 100"; in 2005 was dubbed a "Rainmaker" by DC Velocity; he was awarded "2005 Executive of the Year" by the National Industrial Transportation League and "2008 Member of the Year" by NASSTRAC; and in 2014 received the Distinguished Service Award from CSCMP.
Mr. Regan has been a featured columnist in industry periodicals including Traffic World and Logistics Management, and has been quoted in periodicals such as the Wall Street Journal and the Journal of Commerce.
Prior to founding TranzAct Technologies, Inc., Mr. Regan worked for the Bank of America, PriceWaterhouse, and the Union Pacific Corporation. Mr. Regan is a licensed CPA and has a BSBA from the University of Illinois at Champaign-Urbana.